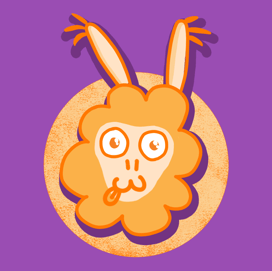 What is Rollama?
Rollama is a website of child-centred, interactive activities for students to practise English, using 25 years of combined teaching experience. Teachers can closely supervise student performance and easily celebrate progress and success with real-time data tracking.
What problem does Rollama solve?
Standard English can be particularly tricky to learn — especially as an additional language — with many irregular patterns, non-phonetic spellings, and complex verb forms.
The assortment of learning gaps for individuals within a school cohort can be complex and impractical to address through curriculum time and interventions.
Rollama is a fun and motivating platform for both independent and guided practice of grammar accuracy, punctuation, vocabulary, spelling, and more.
What objectives does Rollama cover?
Our games cover 275+ SPAG language objectives (and counting) – aligned to the English National Curriculum for Key Stages 1 to 3 (see linked document for details).
We have 16 game modes, 1000s of hand-written prompts, and a vibrant, child-friendly, advert-free ecosystem. Each game includes instant feedback for reinforcement.
As a quick overview, some of our main categories are:
Verbs

Tenses

Word Classes

Vocabulary

Spelling

Punctuation

Grammar

Auxiliary Verbs

Prefixes & Suffixes

Clauses

Determiners
Does it track student progress?
Yes - teachers can track usage and performance with various tools — from simple at-a-glance headlines, to detailed, searchable data.
In Teacher Dashboard, see: Results, Roll of Honour, Trophies, School Top 10.
Can you assign targeted homework?
Yes - our Teacher Tasks allows allocation of activities to individuals and whole classes. Teacher can choose from any of our 275+ game pages, and select a deadline and goal based on attainment or effort.
See: Teacher Tasks
Does Rollama provide support in lessons?
Yes - we have three main teaching tools for starters and plenaries, to support regular revision and recap. We also include printable worksheets and colourful posters for display or reference. Teachers can also run a live game within class, like Kahoot or Quizizz.
See: Roll Call, Supersets, Play Live, Worksheets, Teacher Tips
What age group is it aimed at?
Our games cover Key Stage 1 to 3 objectives (age 5 to 14), with differentiated difficulty levels to cater for all attainment levels, from native speakers to EAL/ESL students (though we are not designed for total beginners). The art style and mechanics are most suited to 7-13 age range.
What does it cost?
Teacher account (with 35 student accounts) £30/year

Phase Group (up to 4 teachers, 140 students) £90/year

School (unlimited accounts) £180/year
What support is available?
We have quick-response support via email: contact@rollama.com and
phone: (+44) 0115 888 2637.
We are always looking to improve Rollama from feedback and suggestions via rollama.canny.io/feature-requests
Rollama puts your pupils on the playful path to fluent fundamentals!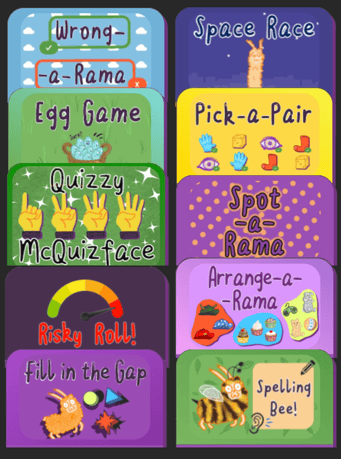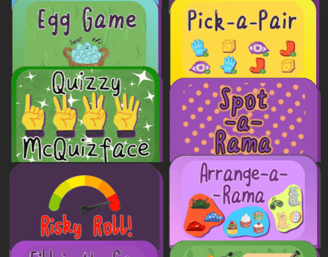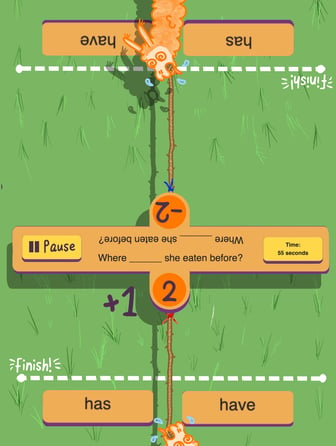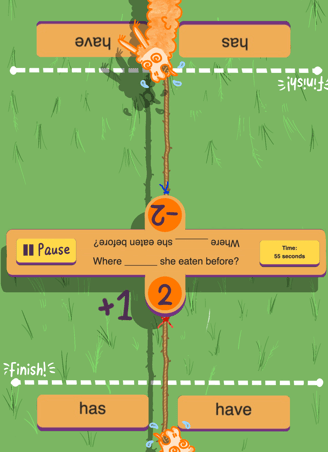 Frequently-Asked Questions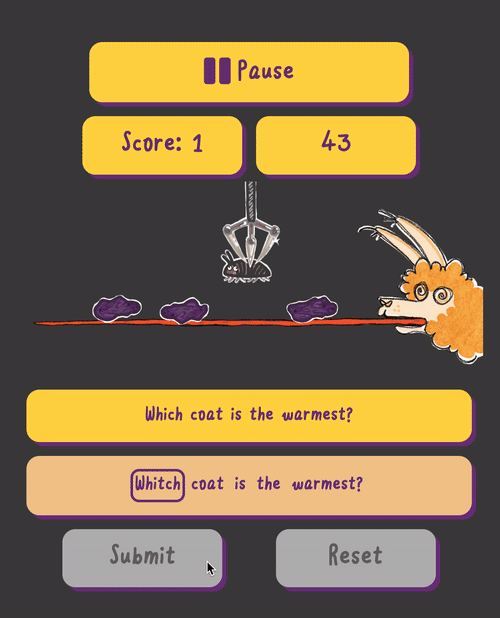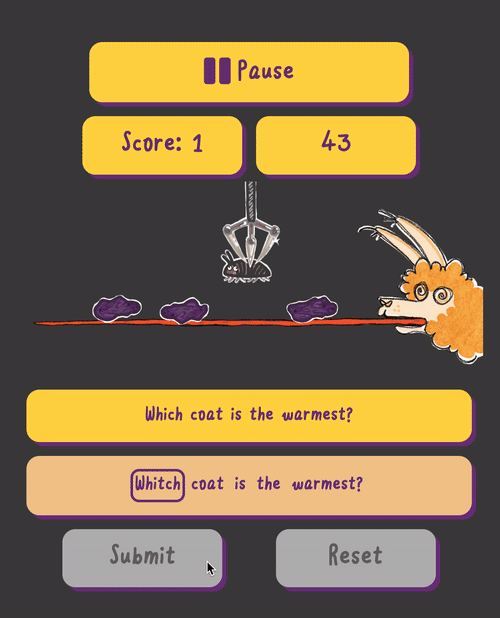 What is the point of Rollama?
Rollama helps students improve their English through regular practice of tricky aspects of the language which can be hard to master. By making daily practice fast and fun, we aim to keep students coming back to build their path to fluency.
Why focus on spelling, punctuation, and grammar?
'Writing is thinking. To write well is to think clearly. That's why it's so hard.' ~ David McCullough.
Grammar, punctuation, and spelling can enhance the clarity of students' writing. Using Rollama to build fluency and consolidate grammar terminology and structures allows teachers to spend more class time on other parts of the curriculum.
Isn't Standard English elitist?
We love the richness and diversity of spoken English language dialects and colloquialisms. We see no hierarchy of correctness in speech. We are not stuffy grammar pedants.
For clear communication in a global world, Standard English is the most widely understood form of the language in formal and academic contexts.
Can I try Rollama for free first?
Yes. Start your free 4-week Trial via the green button in the navigation bar.
How does it work?
Users get individual logins to access Rollama in any web browser, in school or at home. Students get a pet llama to look after by playing English games to earn coins and medals. Teachers get to oversee the progress of their class with ease.
A full subscription provides access to our whole class activites, our llamaverse of games for solo, co-op and multiplayer scenarios, plus data tracking for teachers.
Repetition is the mother of skill, yet repetition without novelty becomes dull.
Our games incentivise daily practice for fluent fundamentals.
One-Page summary for leaders: here.
Video overview and tutorials: here.
My class are beginners/ intermediate/ native speakers - will it work for them?
Rollama covers the objectives of the National Curriculum for England and Wales (2014) ages 5 to 13. We include everything from simple sentences all the way up to things which adult native speakers sometimes get wrong too. Choose the starting point that suits you and your students.